Written on November 12, 2016 at 12:00 pm by Michelle
Filed under:
News
Just some little bits of news today: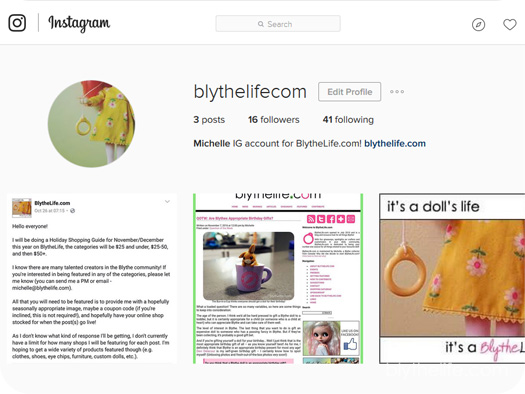 BlytheLife.com is now on Instagram! @blythelifecom – Follow and there is an upcoming giveaway that will take place both on the blog and on Instagram!
And I am looking for participants for the 2016 Holiday Shopping Guide! Don't be shy if you're an Etsy/Artfire/Big Cartel shop owner because it's essentially free advertisement for you for the holiday season! First part will go up very soon, so get in touch with me soon – michelle@blythelife.com.