Written on November 28, 2016 at 12:00 pm by Michelle
Filed under:
Giveaway
,
Question of the Week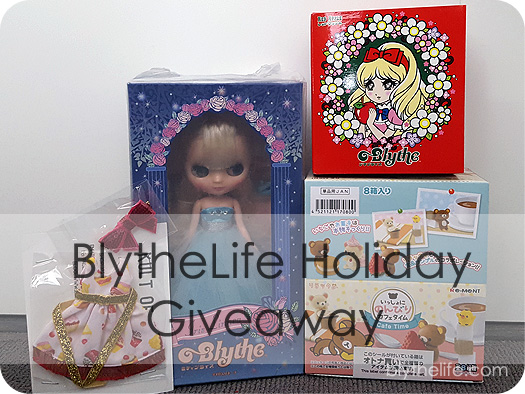 It's a silly question, as I'm sure most of you would want to win the BlytheLife Holiday Giveaway! Luckily, there will be a total of three winners! This giveaway is open to international entrants, please continue reading after the prize images for more details on how to enter (and get more entries!). This giveaway is a little bit different in the number of ways to enter – there will be both prizes on the blog and on the Instagram account (@blythelifecom).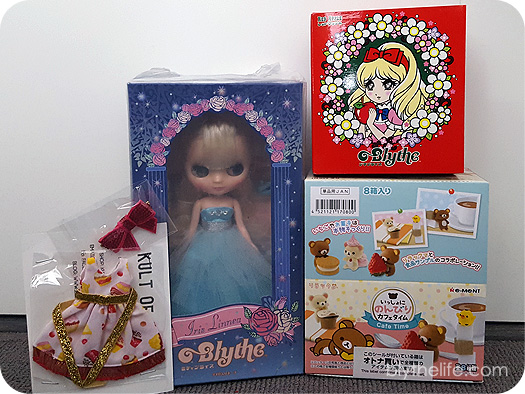 For the blog: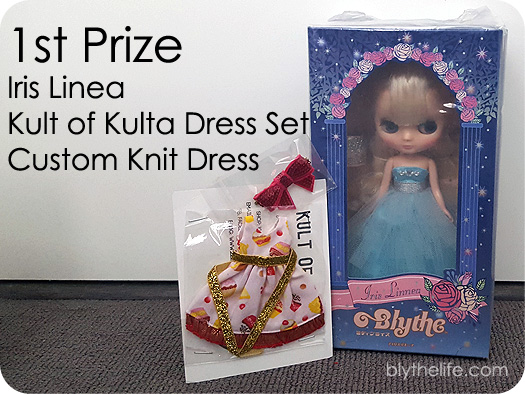 1st prize: 1 Iris Linea Middie Blythe with 1 Kult of Kulta Middie dress and bow, and 1 Middie knit dress in the colour of their choice.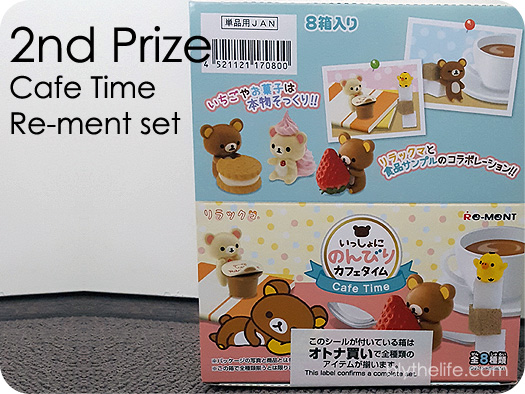 2nd prize: 1 complete Cafe Time Re-ment set.
For Instagram: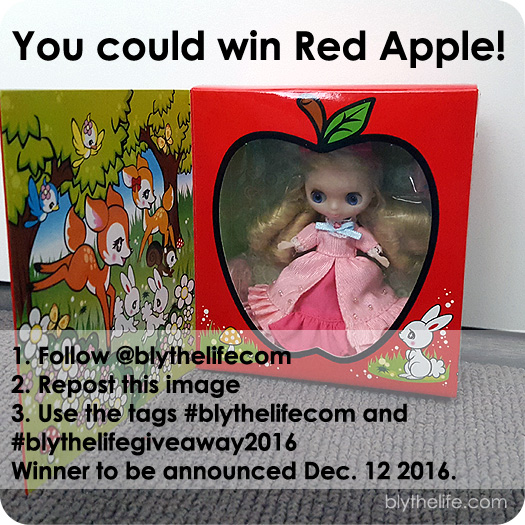 Prize: 1 Red Apple Petite Blythe
The giveaway runs until Sunday December 11th 2016 at 11:59pm Pacific. The draw will be held on Monday December 12th 2016 and the winners will be announced on BlytheLife.com & Instagram on the @blythelifecom account. Remember to use a valid email address for all comments. If you win, I will be contacting you for your address so I can send you your prize.
Please only use one email address per person, those using multiple email addresses for more entries will be disqualified.
Notes on the prizes:
The Iris Linea Middie Blythe, Red Apple Petite Blythe, and complete Cafe Time Re-ment set were donated by an anonymous donor.
Katie of Kult of Kulta & Blythopia donated the Middie dress and bow set.
The winner of the Middie will also receive one Middie-sized knit dress in the colour of their choice, knit by me.