Written on February 15, 2017 at 12:00 pm by Michelle
Filed under:
News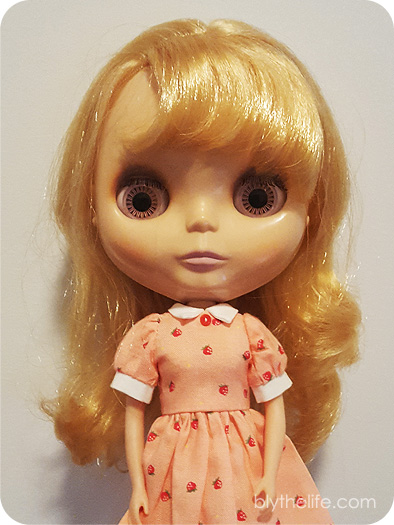 In case you wanted to participate in the March Talent Showcase and thought it was too late, I had someone drop out unexpectedly so there's a spot that has opened up! Again, this is an interview/feature opportunity on BlytheLife.com to bring attention to you and your work!
Concerned that your work isn't quite what I'm looking for? In the past, I have interviewed: customizers, sewers, knitters/crocheters, miniature makers, and so much more! As long as it is Blythe (Kenner, Neo, ADG, Middie, and/or Petite) related, I'm pretty open to anything and everything – I just really enjoy interviewing people!
My original post on the 2017 March Talent Showcase was here. There is more information on How to Get Featured here, and you can email me at michelle@blythelife.com for more information as well. If you're interested, get in touch with me! I try my best to reply to emails within 24 hours.
Sunday Best's wearing: dress/puppy52.