Written on April 10, 2017 at 3:00 pm by Michelle
Filed under:
Question of the Week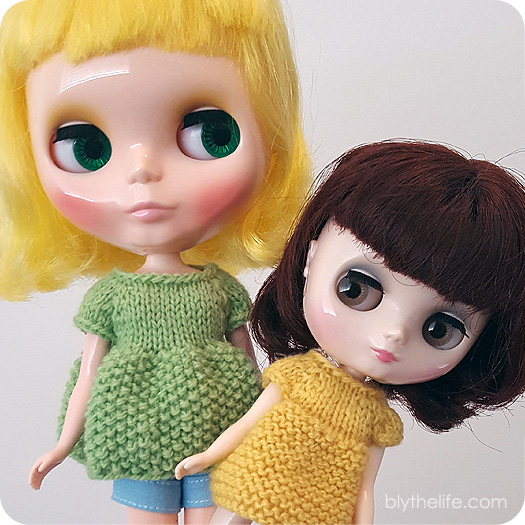 The great thing about the Blythe community is that everyone interacts with their dolls differently. For those that bestow personalities onto their dolls, of which I am one of them, it's nice to dress them according to age groups. For me, Eden Mouse (Punkaholic People) and Minnow (Hi-Ho! Marine) are my younger ones while all of my Kenners (Primrose, Lillian Rose, and Emmalynn) are the 'older girls'. I think there's just something about being a Kenner that makes them older. Being produced in 1972 does that to a doll, I think. But even if the Middies were made before some of my Neos, I find that they're perpetually younger. Size has to do with it, which is an unfortunate fact that transfers over to people as well – I'm fairly short and people are constantly assuming I'm younger than I am…
What are the ages of your Blythe dolls?