Written on April 17, 2017 at 12:00 pm by Michelle
Filed under:
Question of the Week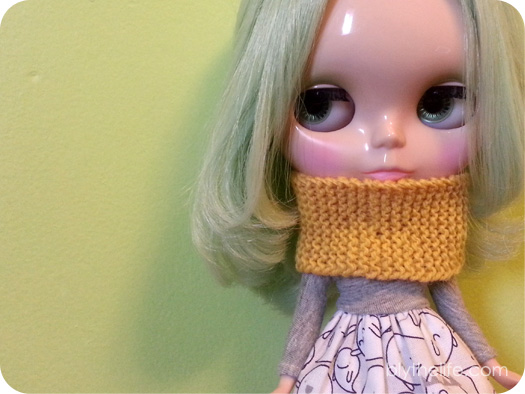 Tertiary Jane
I've seen some really odd doll names throughout the years being mentioned, and I have personally named some of my dolls some odd names. Off the top of my head, I would say some of the more 'odd' names I've given my dolls include:
Cedar (Monique Magnifique)
Belarus (Love Mission)
Minnow (Hi-Ho! Marine)
Tertiary Jane (Simply Peppermint)
Molybdenum (Simply Sparkly Spark)
Cameo (Friends With Blythe Custom)
Yeah, I pretty much should not be allowed to name small children or animals, lest they get saddled with a weird name that I wind up spending my entire life explaining to people. But I know I can't be alone in this community in giving a doll a weird or 'out there' name.
What's your oddest doll name?