Written on April 24, 2017 at 12:00 pm by Michelle
Filed under:
Question of the Week
It's not uncommon these days to hear about defects in brand new releases, fresh from the box. Either with the make-up (blush is often the complaint that I hear about!) or the hair (uneven cuts or an unruly mess of curls) or even the clothing (socks that don't fit, anyone?). It can make any Blythe enthusiast a little wary of preordering a Blythe sight unseen due to the potential issues and subsequent headaches involved with attempting to return the doll.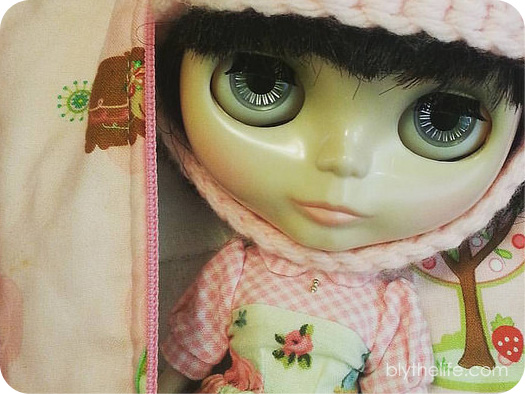 I don't make it a secret that a large chunk of my Blythe collection came to me brand new in box. I've been lucky with the minor defects that I've experienced – either that or I'm not as critical or picky as others are (perhaps???). If it's not something that I can see on first glance, or from across a room, I tend to find the issues to be fairly minor. That said, I was plenty upset with my Punkaholic People's hair out of the box because it was sadly uneven. I wound up taking a pair of scissors to it to even it out, and even still Eden Mouse lives with a hat on all the time. It's just part of her now, so I don't see the need to have her without a hat. My Margaret Meets Ladybug suffers from the unfortunate lip rub that resulted from the design of her house-shaped box, but I can't see it unless I literally have her less from a foot away from my face so it's a non-issue for me.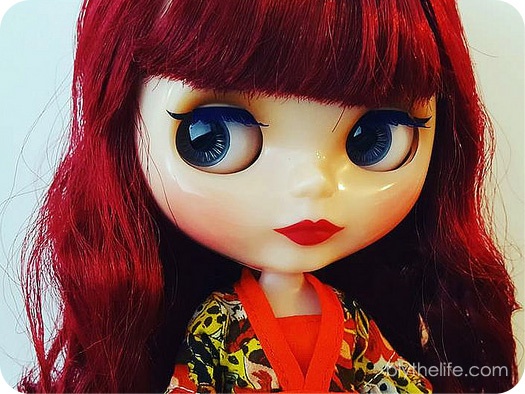 When Devi Delacour came out and people were venting over the issues that their dolls had, I was terribly apprehensive about picking her up from the post office and unboxing her because it was a bit like Schrödinger's cat. As long as she remained inside of the box, she was (in my eyes) both perfect and unperfect because I wasn't able to verify any issues she might or might not have had. In the end, I did unbox her as she was my birthday gift to myself last year (I give myself good gifts, what can I say?). And honestly? I think I lucked out with her because her face was pretty good, and so was her hair cut. That said, I am not overly critical with my dolls compared to other people, so perhaps there are flaws that I'm just unaware of.
With the prices of preorders for brand new releases on the rise it seems with every new release, it's getting harder and harder for me to justify preordering a Blythe doll (although I had to have Devi Delacour), so my question for all of you this week is:
Will you risk preordering a doll?