Written on August 16, 2013 at 12:00 pm by Guest Author
Filed under:
News
with tags:
4alissia
,
community corner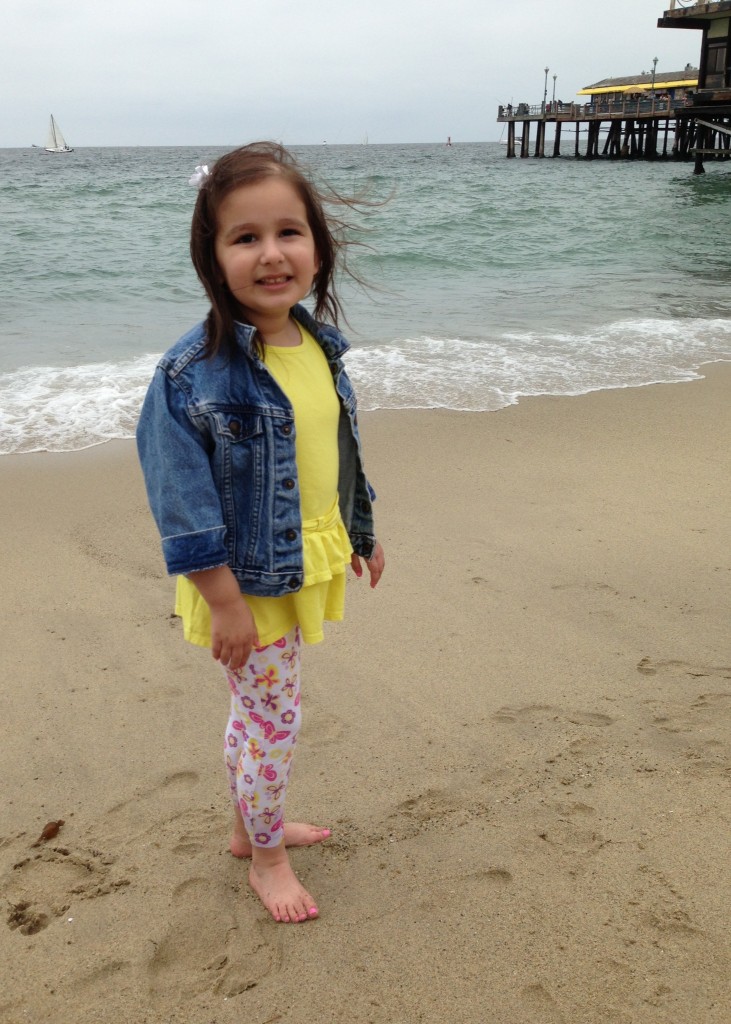 In 2011, Michelle (creator of BlytheLife), other Blythe friends, and I (Sioux, of Rob & Sioux, Rob is Alissia's uncle) created a fundraiser called "4Alissia". Many people from the Blythe community came together and donated items they created, custom dolls, and gave donations all for Alissia.
Alissia is a little girl who was diagnosed with a rare form of brain cancer called Pineoblastoma.  She's been battling cancer for 2 and half years now. Alissia has endured many difficult procedures and treatments for this rare and aggressive cancer, including the strongest dosage of chemotherapy, six weeks of radiation, three bone marrow transplants, two corrective eye surgeries, and a year of physical therapy. Throughout all of this, she remained strong and happy.
Alissia was making great progress for long time until recently. In July, she went on her Make-A-Wish trip to Disneyland. During this time, she became very ill. The day Alissia returned home, she was taken to the hospital and had an MRI & CT Scan. We received the devastating results – her cancer relapsed and spread to her spine.
Alissia is now undergoing more chemotherapy; this time around it's more difficult. Treatments like surgery and radiation are too risky. On August 13th, Alissia was taken to the emergency room because she is now experiencing horrible seizures, unable to feel her legs or stand. They determined her seizures were caused by her tumors. Her latest test results from Thursday, August 15th, showed that Alissia's cancer has spread from her into the meninges of her brain.
Alissia and her family could really use some help. Medical and living expenses have been piling up since this began two and a half years ago. Her parents have lost jobs and homes during all of this. There are a few things you can do to help.
You can donate directly on her page http://www.gofundme.com/3kolr8 – any amount is appreciated, it all helps. We know many people are going through a difficult time financially right now too if you cannot donate, share her page. If you want to keep up with how Alissia is doing, her father updates the donation page often as well.
If you are in the Southern California area, there is a rock 'n' roll benefit show for Alissia on August 16th at 6 P.M. at the Coachella Valley Art Center. https://www.facebook.com/events/198395706988199/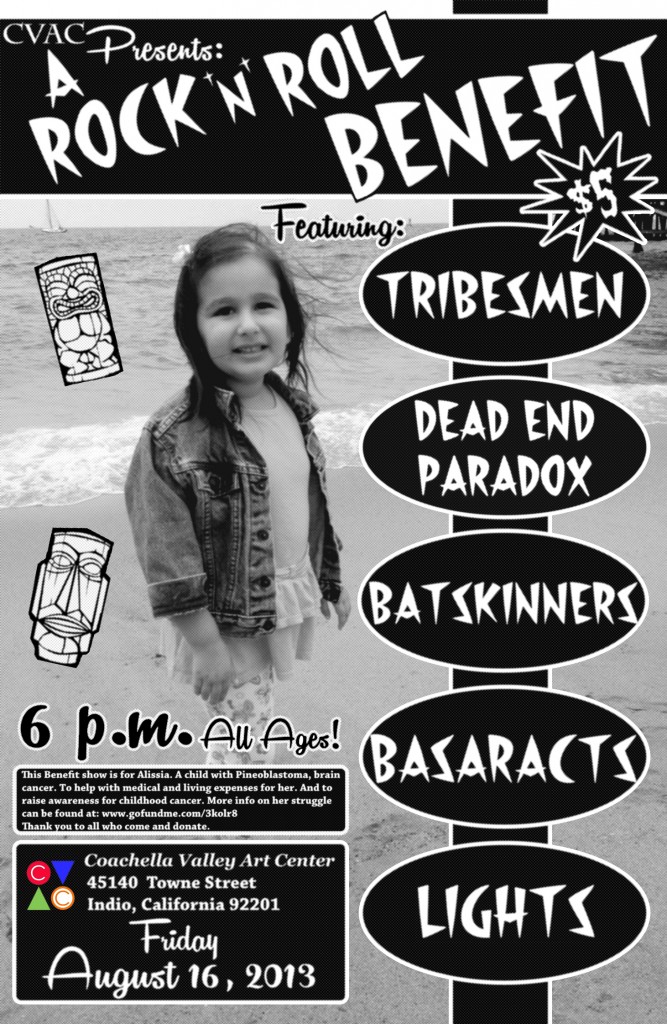 Click to view the image in full size.
Do you have your own Blythe-related announcement that you'd like to share here on BlytheLife.com? Click here to find out what Community Corner is all about!