Written on October 24, 2014 at 12:00 pm by Michelle
Filed under:
Article
with tags:
tiny shoe love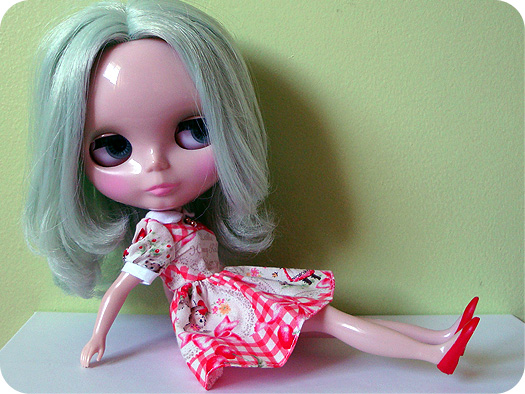 Tertiary Jane (Simply Peppermint) wears Plastic Fashion (dress) and vintage Skipper (shoes).
Tiny shoes are one of the things that I love the best about the doll hobby. Small shoes, clothes, dresses, and just all around small things. Sometimes I think that one of the reasons why I do love the small things to do with Blythe is because I'm not a particularly big person – Hello, genetics, thanks for making me 5'1″… and a half. That half inch is always very important.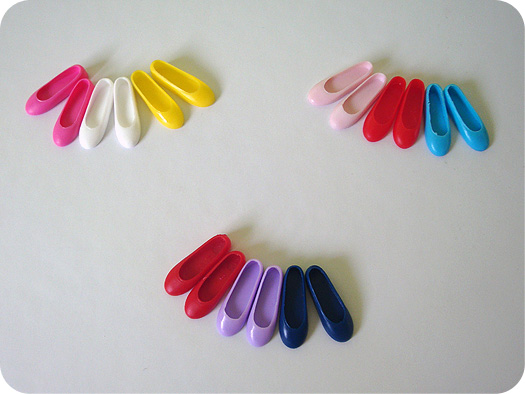 I adore vintage Skipper flats. More vintage Skipper flats, I say!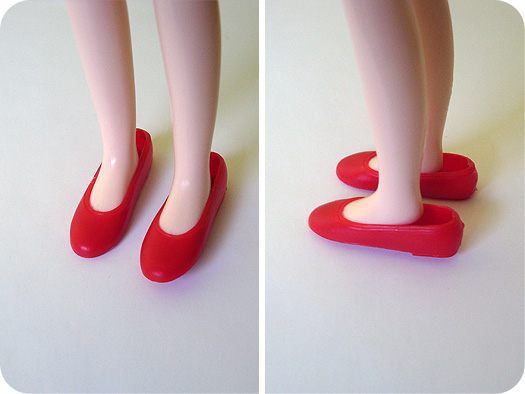 Skipper flats on a Middie, much too big!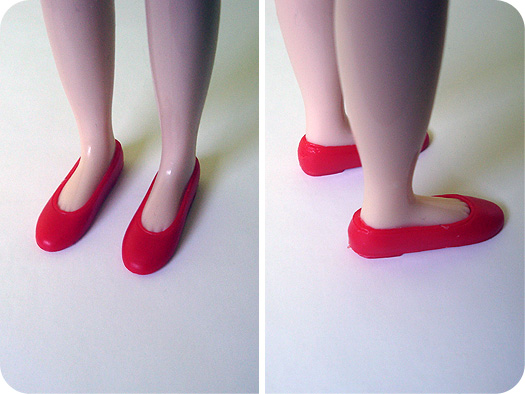 Skipper flats on a Neo, a much better fit. Licca feet would be too wide for these shoes.
I spoiled myself for my birthday one year when I bought a whole bunch of flats, new on card. Oh yes, I can be very generous to myself sometimes. And look at all the colours! There is something very darling about vintage shoes. Maybe it's just because they just don't make (doll) shoes like that anymore. Love them.
Tiny Shoe Love is a feature on BlytheLife.com to showcase and share doll shoes that grace Michelle's picky dolls' feet. We love tiny shoes in this house, and we hope you do too!