Written on August 8, 2015 at 12:00 pm by Michelle
Filed under:
Musings
with tags:
blythecon
,
blythecon vancouver
I can't believe it's finally here!
On August 9th, 2012, I created and shared this simple little image after talking to Juliet about the idea of hosting a BlytheCon in Vancouver…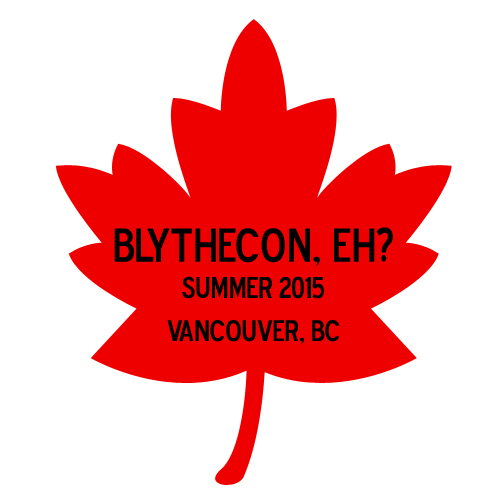 And now it's just grown into so much more.
Literally 3 years to the day, it's finally coming true. It's all grown up and ready to be shared with the world. I can't begin to tell you all how overwhelmed with BlytheCon planning I've been, and it hasn't been easy at all because there's just so much time and energy that goes into an event of this size. We've had so much support from family and friends. There's been ups and downs, but we've had a pretty solid team working to make this day the best it could possibly be.
I'm so excited that it's finally here, and it's a vision that has been realized. We've received words of encouragement from BlytheCon organizers the world over, and we've had so many donations that have just poured in, it's been crazy. All for the love of Blythe. It is truly an event organized by the fans, for the fans, of Blythe.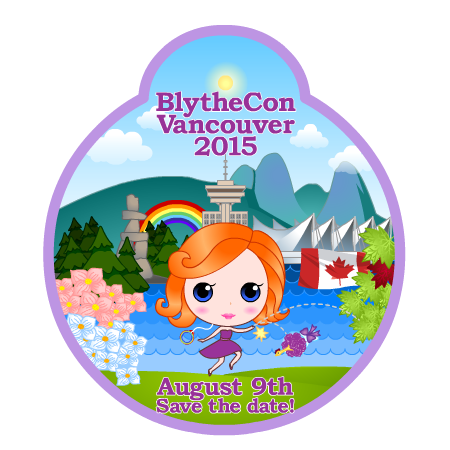 (Luckily our graphics got a lot better after Chun of Puppy52Dolls got on board. Our convention would be a sore sight to behold without her magic and if we were all stuck with my Photoshop work.)