Written on March 16, 2016 at 12:00 pm by Michelle
Filed under:
Musings
Do you recall all those times I've mentioned that I really wanted to add a BL to my doll family and how I would love it if I were to get a Mondie (Mondrian)? Well, if you recall the dolly family photo I posted last week – it's already out of date!
This is Lottie: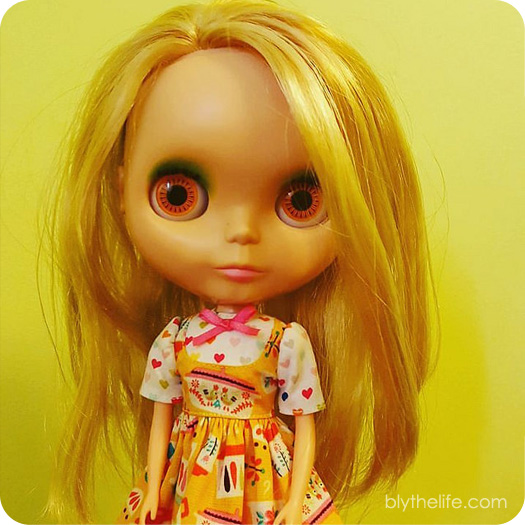 She's a secondhand Mondie that I purchased off of Yahoo! Japan auctions for what I consider to be a steal. She does have some issues though (her pull string does not work, her eyes are hand-roll only, she has been opened before because she has a scalp gap in the back, she has some faint staining on her legs that does not bother me), but she is all mine and I finally have my Mondie!
I'm kind of really smitten with her.
Lottie's wearing: dress/Plastic Fashion.