Written on November 14, 2016 at 12:00 pm by Michelle
Filed under:
Question of the Week
with tags:
photography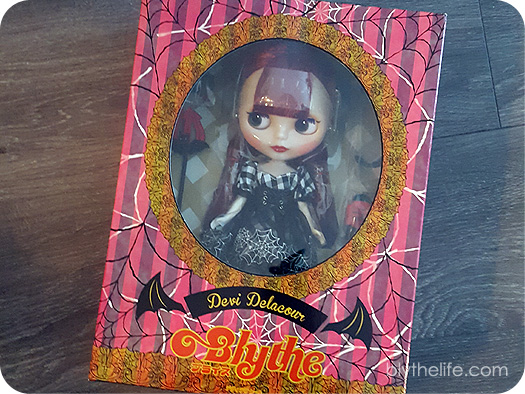 Often when I get a new doll I admire her in the box for a short while. Devi Delacour arrived on October 25th (technically the 24th, if the building buzzer actually worked properly…). Beautiful box, although I do miss the boxes that have the proper flaps/covers in the front. But this is Devi Delacour, and I'm quite excited because she's my first translucent Blythe, and my first preorder (from an illustration). For those curious, because I think this is the first time that I've seen it, Takara Tomy includes this information sheet regarding returns: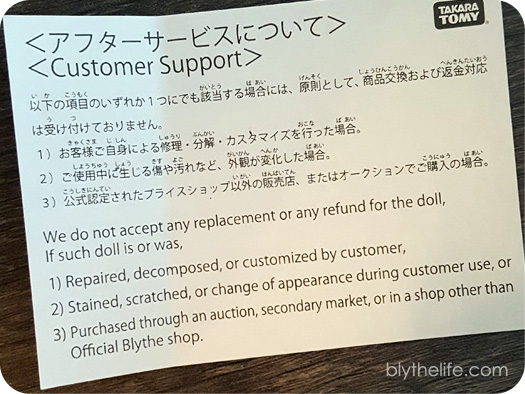 Her box is beautiful, her stock is amazing. I just love how creative it is with all the components – the corset waist cincher, the bat wings, the pitch fork, and those strappy boots! She's so pretty, I am over the moon with my decision to preorder/buy Devi Delacour.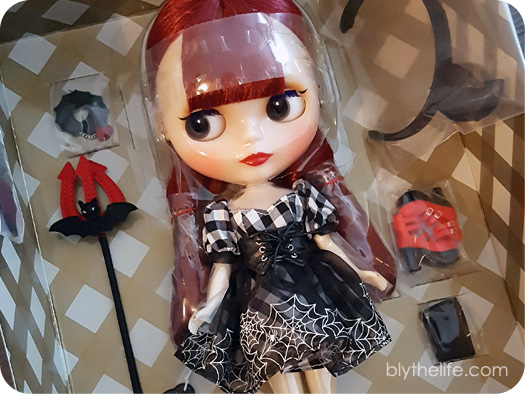 Yes, new dolls these days are packaged with a lot of plastic wrap on the bodies. She comes with protective plastic over both arms, both legs (which goes underneath the underpants), and underneath the hair. Her hair was actually divided in half, curled and also in protective plastic as well! So much plastic, so bad for the environment!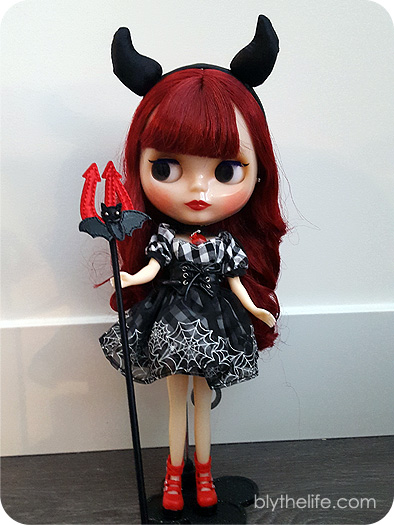 My favourite details about this doll are the black glitter stand (and pullring), her deep blue eyelashes, and the winged eyeliner. These are my favourite of her all special eye chips, she also has light blue, a deep pink, and an olive green. My first translucent doll, and she's so pretty! Readers, this is Maple Reed: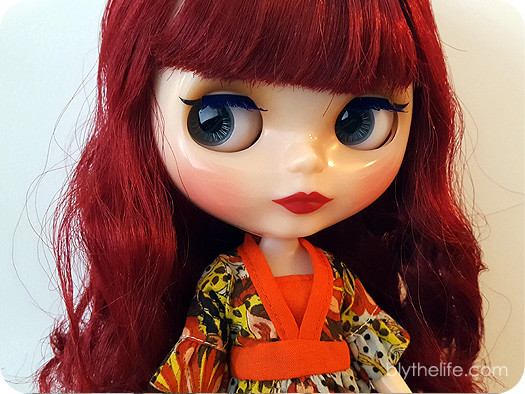 Do you photograph the unboxing process of a new doll?