Written on December 16, 2016 at 1:30 pm by Michelle
Filed under:
Article
with tags:
holiday shopping guide
Welcome to the 2016 Blythe Holiday Shopping Guide! This is part 3 of a 3 part mini-series to help those who are trying to figure out what to buy for themselves, or what to buy for the Blythe-lover in their life. Part 3 is the $50 and up shopping guide!
With impending holiday gift giving deadlines, what are some fantastic gifts that you could give yourself (or your loved ones)? If you have a pretty generous budget, this is the shopping guide for you! If your budget is a little bit less generous, or you're looking for some stocking stuffers, please check out part 1 of the 2016 Blythe Holiday Shopping Guide ($25 and less) and part 2 ($25-50).
What would every Blythe enthusiast love to receive? How about a new shelf? Floating wall shelves would be fantastic, bonus if there's a little lip on it so that the doll stands fit nice and snug against the wall. There's always the option of getting a shelf unit with a glass door – perfect for keeping dust off of the dolls, as well as hindering furry paws or tiny hands from getting onto the dolls. Definitely more than $50, but could be done for less than $100 depending on the option you choose.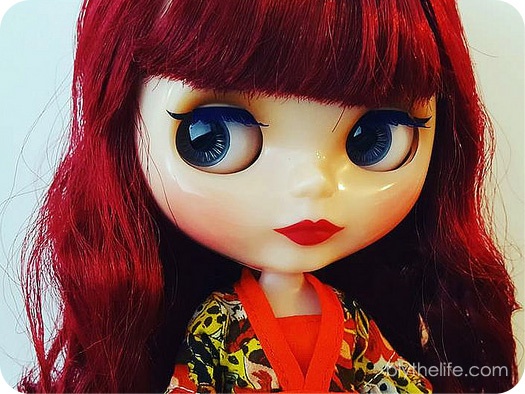 There's always the option of getting your loved one a new doll. From Petites to Middies to Neo – the sky is the limit when it comes what kind of doll you get the Blythe lover in your life! This can range from ~$50 (for a Takara Petite) to $400+ for a brand new, in box Neo Blythe.
If your loved one loves handpainted eye chips, there's always the option of getting them a full set (4 pairs) for their dolls! This will likely run you at least $60-80 for a full set, but imagine the look on their face when they unwrap the nicest handpainted eye chips they've ever seen?
Does the Blythe hobbyist in your life have a favourite customizer? This option is fairly pricey, but would definitely cause some heart eyes to get directed to you when they unbox the custom dolly of their dreams!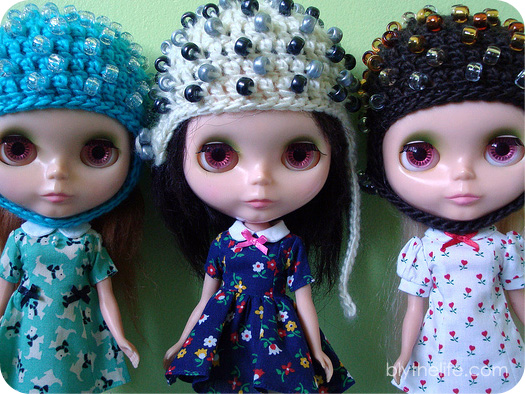 One of the ultimate, the sky's the limit type of gifts that you might want to consider gifting to the Blythe lover in your life is… a Kenner Blythe doll. If you really want to go all out, get them one that's still in box. This is definitely at the top of my wish list – but I don't think I've been quite that good this year!
I hope you've enjoyed the 2016 Blythe Holiday Shopping Guide this year! Maybe you'll get something off the list as a gift this holiday season!