Written on April 3, 2017 at 12:00 pm by Michelle
Filed under:
Musings
with tags:
middie monday
It's a Monday and I have Middies so it must be Middie Monday!
I've been attempting to craft more for the Middie girls lately, experimenting and trying to draft new patterns. I'm not going to show you the (failed) attempts at new patterns because they're a) ugly and b) don't actually fit properly. Back to the drawing board for me! Although after getting super frustrated, I turned to a tried-and-true pattern that I created to just have a 'winning' project: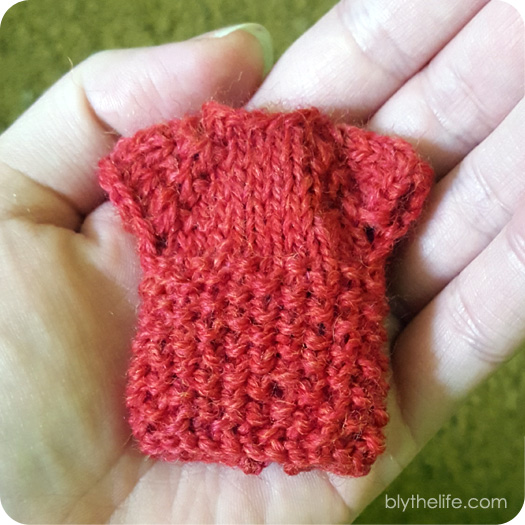 Middie clothes are just so much smaller and quicker to knit up than Neo-sized pieces. Almost like instant gratification.
But I have been doodling new outfit ideas, and mostly it's just colour variations for patterns that I've already established fit the dolls. I really want to nail down a knitted romper pattern for the Middies, as it seems like a summer-ish kind of outfit to do.
Mostly because I suck at sewing.