Written on March 20, 2013 at 12:00 pm by Michelle
Filed under:
Musings
with tags:
middie
This is part four of my "Thoughts on…" mini series. The first three parts were on Kenners, Customs and (LPS) Petites.
At the beginning, I looked at Middie and thought she was 'okay'. I mean, she wasn't the same as Neo, that much was obvious. No eye mechanism, just a strange dial on the back of her head? Then there was the problem with her price. For that much money I'd expect her knees to bend at the very least. I saw Middie for the first time back in 2011 in Portland – my first exposure to other doll collectors and their dolls in person. Looking  back, it was an overwhelming couple of days. I went from living in my own safe bubble to being exposed to all manners of Blythe. Before that, I was just happy to keep everyone at a distance, through my compute. But going to Portland helped me realize that I wasn't the only person in my area with Blythe dolls. Now I have friends that I see on a monthly basis that also have dolls – and that social circle gets a little bigger every once in a while and that's pretty awesome.
But I digress. Middies.
I thought she was a bit like Skipper. I never really liked Skipper when I was little. She couldn't wear the high heels that I had for my Barbie and I only ever had one outfit for the Teen Skipper that was hand-me-down. (Bonus, her dress has been integrated into the Blythe closet as it can fit them quite well).
I was apprehensive about Middie at first – who wouldn't be? She was expensive, no changing eye colours (the one true defining characteristic of Blythe), no bending knees and… to top it all off – she was a completely different size of doll to clothe. I had enough trouble keeping my Petite and BJD in clothes that fit (mostly because my efforts of expanding the wardrobe is primarily for Blythe). Before I got my Middie, I actually got her shoes, as funny as that may sound. Kelly shoes wind up in lots for vintage Barbie boots, Skipper flats or bagged thrift store things all the time. So I had quite a few pairs in a bag somewhere just waiting for someone to step into them.
So I had the shoes, now what about the doll? Quite few of the Middies really 'speak' to me. I adore the look of custom Middies, but at the time I was looking to buy, they were out of my price limit. I was giving myself a hard limit, just in case I didn't like her at all. I figured that I'd be safe with a stock Middie because if I didn't like her, I wouldn't have much trouble reselling her.
Then Jackie Ramone's "real" photos were released. I was smitten with her. The next time I knew, I was preordering a doll for the very first time.
She arrived in her smaller shipper, plastic-wrapped hot pink box. I wasn't quite sure what to think of her. One thing's for sure though – Takara was cutting corners with the undies that they were packaging the dolls with.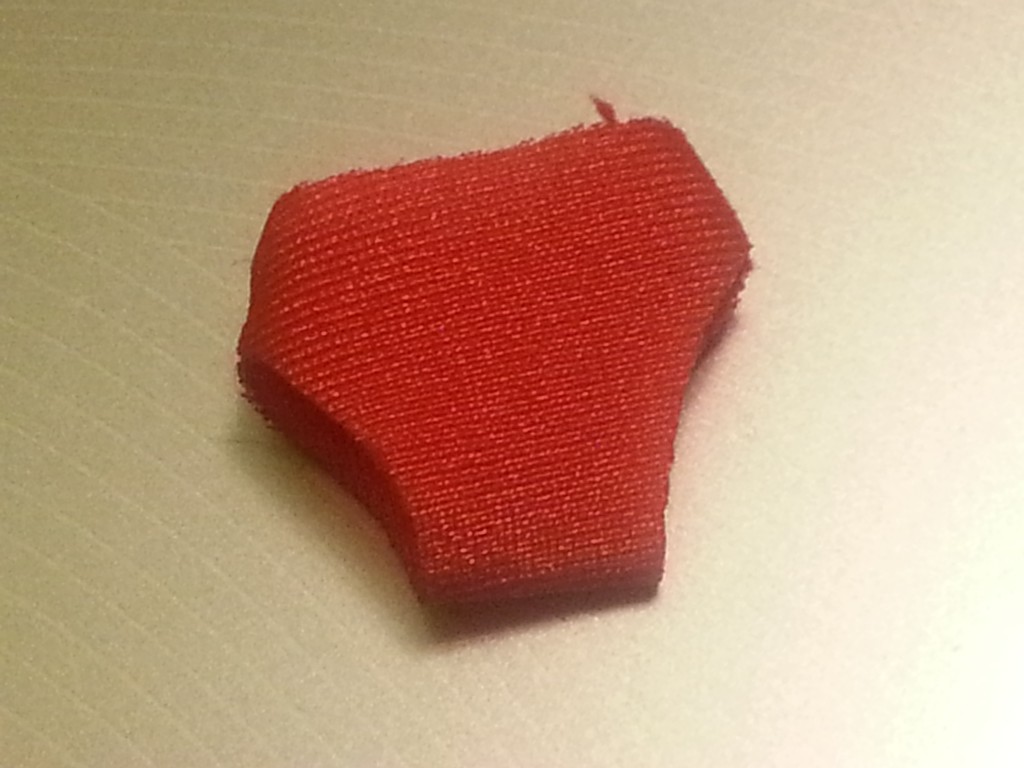 No hemming? Are they serious?!
For what a Middie costs, brand new, you'd think they could afford to make simple white cotton panties that didn't, you know, suck. But the rest of her stock was delightful. Jackie Ramone's stock boots actually fit the bigger Neo Blythe sisters quite well. Her leather jacket fits quite nicely – and while I do wish it didn't feel so plasticky, the dress is pretty cute too. Plus the sunglasses? Darling.
I'm not entirely sold of Jackie Ramone's hair. I think the release photos looked a lot better, but I do like her overall. And her chips are much prettier in person, and I originally thought they were quite nice looking in photos.
She's cute though, isn't she? I named her Kitty Brighton. Kitty after Kitty Bennett (from Jane Austen's Pride and Prejudice) and Brighton after the location. She has a few pairs of her own shoes, her stock clothes, a few tops that will work as dresses on her…
And I'm totally smitten with her. Let's just hope she doesn't want any sisters her own size!