Written on December 16, 2015 at 12:00 pm by Michelle
Filed under:
Article
with tags:
blythe on a budget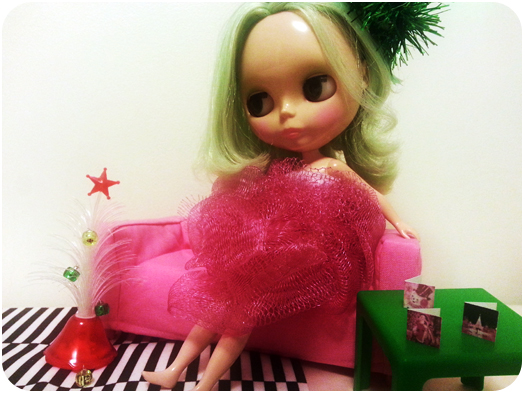 Whether you're looking for a late Hanukkah present or a last minute Christmas gift, the holidays are more about the giving than the receiving. But when you're giving a gift to your own dolls, it's both good to give and receive. Some great last minute gifts for your own dolls could include:
New hair accessories (a local dollar store should be a great source!)
New eye chips (non-painted versions are as low as $4, hand painted go for about $20-25 – best write an I.O.U. due to time for mailing)
A Blythe-related book (more of a gift for you, so perhaps you'll be okay with an I.O.U., might I recommend a couple books?)
Doll furniture – not only can you find things at the big (HUGE) Swedish furniture chain, you can also find 1:6 scale furniture that's branded towards other dolls that will fit Blythe, you just need to go and look for it! (Keep in mind that most popular fashion dolls, e.g. Barbie, Monster High, are considered to be 1:6 scale!)
A little present to yourself is always good. If you're looking for some quick and easy DIY projects, here are some things out of the BlytheLife archives for you:
Happy shopping and happy crafting this holiday season!