Written on October 5, 2016 at 12:00 pm by Michelle
Filed under:
Musings
with tags:
crafting
,
diy
Over the years I've made some fun projects for Blythe and have shared how I made them here on BlytheLife.com. I thought that I would take a moment and share some of my absolute favourite ones that I loved making and still use on a regular basis.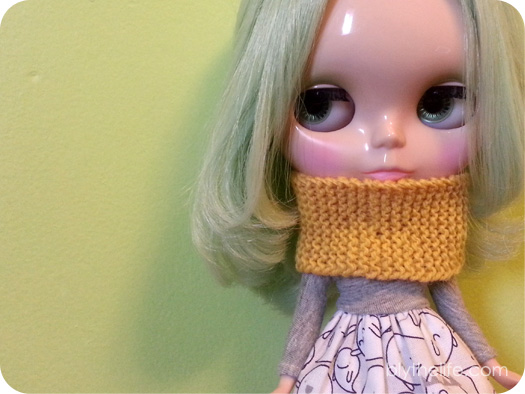 The Knit Cowl that I made (in mustard and pink!) are regular favourites, one of them is usually on one of my dolls at any given moment. I should really make more in a variety of colours, it's a nice and quick knitting project that can use up some of your leftover scraps from other projects.
And to continue with the knitting theme, I loved making a Tiny Knitting Project because it helps me to project my hobbies onto my dolls! Super sweet, making a 1:6 scale knitting project was pretty much awesome in my books since I love miniatures! Even if you don't knit often, it's a cute addition to a photo story for added detail.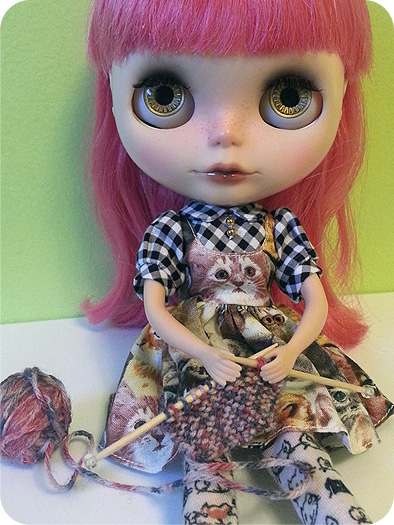 I love the idea of tutus and petticoats, but since I'm occasionally allergic to the idea of sewing, I had to make a no-sew version. The Easy Tutu that I created only needs your ability to handle a pair of scissors, and to knot tulle around a hair elastic. Easy as pie! It's super easy to make many of them, to add volume to all of your girls' dresses.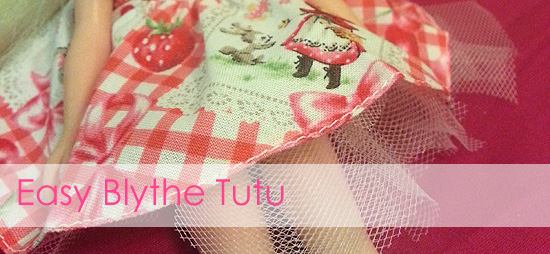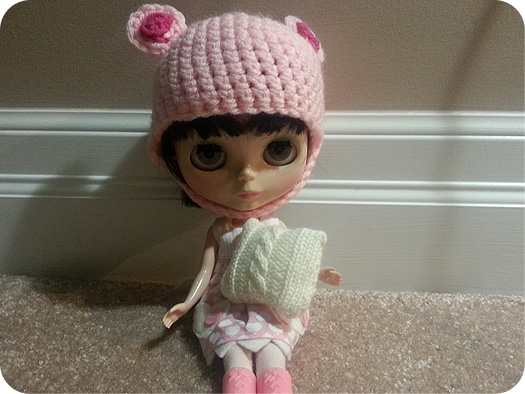 Last, but not least, is the Cable Knit Throw Pillow that I made for my HUSET couch. I've actually made a second one since the original tutorial, so they both reside on my HUSET couch on a regular basis because I like cushions when I sit on the couch, so it just makes things seem cozier when I see my dolls on the couch with some throw pillows.
Reading back now, I realize that most of the projects that I personally love (although I am quite pleased with all of the DIYs that I've put out here on BlytheLife) have been knitted. Perhaps that is a sign? I am in the process of brainstorming and planning new DIY projects! Stay tuned for the crafty goodness.